Candle Ceremony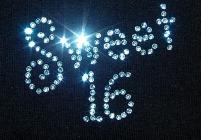 TIP! Most of you girls want to dance the night away, try keeping your candle ceremony short and sweet. This will allow for more time on the dance floor! Otherwise you might want to pick up some extra-long candles.
Here are some suggestions on songs for your ceremony.
Click on the Song For a Sample!
DESCRIPTION
SONG TITLE
ARTIST
teammate(s)
all star
Smash mouth
friend
anytime you need a friend
Mariah carey
Friend/brother
As long as we've got each other
Golden Girls Theme
guy friend
bad boy
Gloria estefan
guy friends
Bad Boys
Inner Circle
girl friends bad girls Donna summer
loved one
because you loved me
Celine dion
special friend best thing that ever happened to me Gladys knight & the pips
Dad/Boyfriend
Blessed
Christina Aguilera
wild friend born to be wild Steppenwolf
guy from nY boy from new york city Manhattan transfer
The Guys Boys Britney Spears
guys boys are back in town Thin lizzy
brother brother Luebottles
girl brown eyed girl Van morrison
dad to daughter
Butterfly Kisses
Bob carlisle
pretty girls
california girls
Beach boys
friend call me Le click
relative(s) can you feel the love tonight Elton john
anyone celebration Kool & the gang
Good Friend
Count On Me
Whitney Houston
loved one crazy for you Madonna
Loving Daddy
Daddy
Beyonce' Knowles
Deceased Father
Dance With My Father
Luther Vandross
sexy guy
do you think i'm sexy?
Rod stewart
all friends everybody everybody Black box
close relative Everything i do i do for you Bryan adams
Father / Daughter
Father and Daughter
Paul Simon
anyone
For You I Will
Monica
young or old relative forever young Rod stewart
pretty girl
Foxy Lady
Jimmy hendrix
friend
friend like me
aladdin soundtrack
Friend(s) Friends Forever Thunderbugs
friends Friends in low places Garth brooks
friend
friends (You gotta have . . .)
Bette Midler
friend friendship Judy garland
girl friends Girls Beastie Boys
girl friends
girls just wanna have fun
Cindy lauper
self greatest love of all Whitney houston
dance w/ dad
happy birthday
New kids on the block
boyfriend happy together Turtles
loved one have i told you lately Rod stewart/Van morrison Brother
Brother he ain't heavy, he's my brother Hollies
loved one heaven must have sent you Bonnie pointer
friend here comes the hotstepper Ini kamoze
relative
hero
Mariah carey
relative hero Enrique inglesias
Sister Hey Little sister Billy Idol
relative
how sweet it is
James taylor
parent
I am your child
Barry manilow
Self or Loved one I Believe I Can Fly R. Kelly
special friend I got You Babe Sonny & cher
Loved one I got you(I feel good) James brown
supportive relative
I Hope You Dance
Lee Ann Womack
Loved one I just called to say i love you Stevie wonder
Loved one
I Love You Always Forever
Donna Lewis
Loved one
I Turn To You
Christina Aguilera
Loved one I will always love you Whitney houston
Friends
I Will Remember You
Sarah MacLachlan
Loved one I'll always love you Taylor dayne
Deceased loved one I'll Be Missing You Puff Daddy
Deceased loved one I'll Be There Escape club
close friend
i'll be there
Mariah carey/Jackson 5
friends
I'll be there for you (Friend's theme)
Rembrandts
Close friend
I'll stand by you
Pretenders
sexy friend
I'm too sexy
Right said friend
Grandparent In the mood Glenn miller
Girl Friend(s) Independent Woman Destiny's Child
Baby
Isn't she Lovely
Stevie Wonder
Loved One It had to be you Harry connick jr.
main squeeze It takes two M. gaye & T. Terre
homie It takes two Rob Base & DJ EZ Rock
friends It's Raining Men Weather girls
Girl friend
Just A girl
No doubt
friend
Kind and generous
Natalie merchant
Girls Ladies night(Not tonight) Li'l kim
Females Ladies night Kool & the gang
good friend
lean on me
Club nouveau
young boy
let's hear it for the boy
Deniece williams
younger sis little sister Elvis
male friend
macho man
Village people
girl friend material girl Madonna
Anyone Moment Like This kelly clarkson
loved one More today than yesterday Spiral staircase
pretty girl most beautiful girl in the world Prince
Stuck-up guy mr. vain culture beat
brother my brother, my brother Aaron neville
girl friend my girl Temptations
boyfriend my guy Mary wells
Sister My Sister Reba McIntire
good friend
Nice to be with you
Gallery
two people odd couple theme T V Show
pretty woman Pretty woman Roy orbison
hot friend oh yeah Yello
loved one one in a million larry graham
Deceased Loved One One Sweet Day Mariah Carey/boyz 2 Men
mother Perfect Fan Backstreet Boys
girl friend personality Lloyd price
Guy Friend
Pretty fly(for a white guy)
Offspring
self queen of the night Whitney houston
guy Respect Aretha franklin
old friend(s) Reunited Peaches & Herb
guy rocky theme Bill conti
self/Close relative save the best for last Vanessa williams
guy friend sharp dressed man ZZ Top
attractive girl simply irresistible Robert palmer
Sweet 16 Girl
Sixteen Candles
Crests
mother
Song For Mama
Boyz II Men
guys so many men, so little time Miquel brown
friend/Loved one
stand by me
Ben e. king
friend/Loved one
Still on your side
BBMak
boyfriend Still the one Orleans
The girls Summergirls LFO
young boy or girl sunrise sunset Fiddler on the roof
girl friends supermodel Ru paul
Deceased Loved One
Tears In Heaven
Eric clapton
friend Thank you for being a friend Andrew gold
loved one Thank You For Loving Me Bon Jovi
friend(s)
that's what friends are for
Dionne & friends
loved one Simply the best Tina Turner
relatives or friends
this is the time to remember
Billy joel
relatives
through the years
Kenny rogers
friends
time of your life
Green day
relatives
times of your life
Paul anka
grandparent(s) tradition Fiddler on the roof
relative or friend
unforgettable
Natalie cole
girl uptown girl Billy joel
good friend
way you do the things you do
Temptations
family members
we are family
Sister sledge
teammates we are the champions Queen
friend(s)
we go together
Grease soundtrack
Close friend
what I like about you
Romantics
guy or uncle Whatta man Salt n' pepa
girl friends where my girls at? 702
close friend wild thing Troggs
loved one
wind beneath my wings
Bette midler
friend(s) W
ith a little help from my friends
Beatles
Special Person You Are My Number One Smash Mouth
close friend you are my sunshine various artists
special relative/Friend
you are the sunshine of my life
stevie wonder
loved one
you light up my life
Debby boone
loved one you mean the world to me Toni braxton
friend you're a friend of mine Carence clemons
best friend you're my best friend Queen
guy friend you're the one that i want Grease
grandparent You're the top Various artists
friend
you've got a friend
James taylor
friend
you've got a friend in me
Toy story
loved one yo'uve made me so very happy blood, sweat & tears
older relative young at heart Frank sinatra
---